Dit is de blog van Kleimuis, een keramische ervaring!
In mijn blog: verhalen over hoe ik het werk heb gemaakt dat je in de webwinkel kunt vinden; achtergrond over materialen, processen en technieken binnen de keramiek en wat ik nog meer bedenken kan...
Veel leesplezier!
Kleimuis 
2022-01-08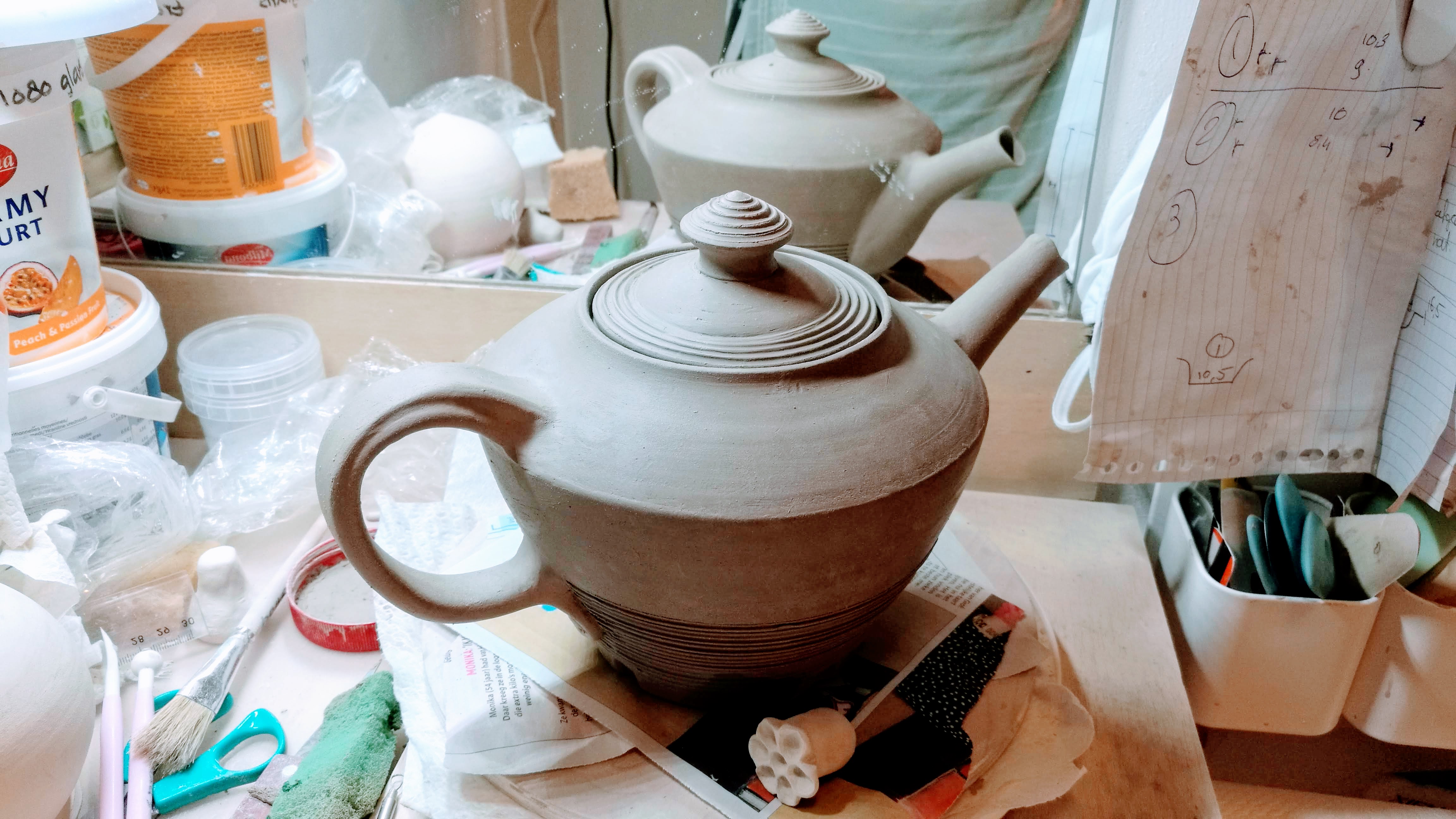 Ben je in staat om een redelijke cilinder te draaien? Dan staat de weg tot het maken van je eigen theepot van keramiek voor je open! De basis voor de meeste draaivormen is de cilinder en met een deksel, tuit en oor is het al een theepot!
Hoe heb ik mijn theepotten gemaakt? Als voorbeeld volgen we het maakproces van de theepotten bij de theeserviezen 'Yellow Kleimuis'.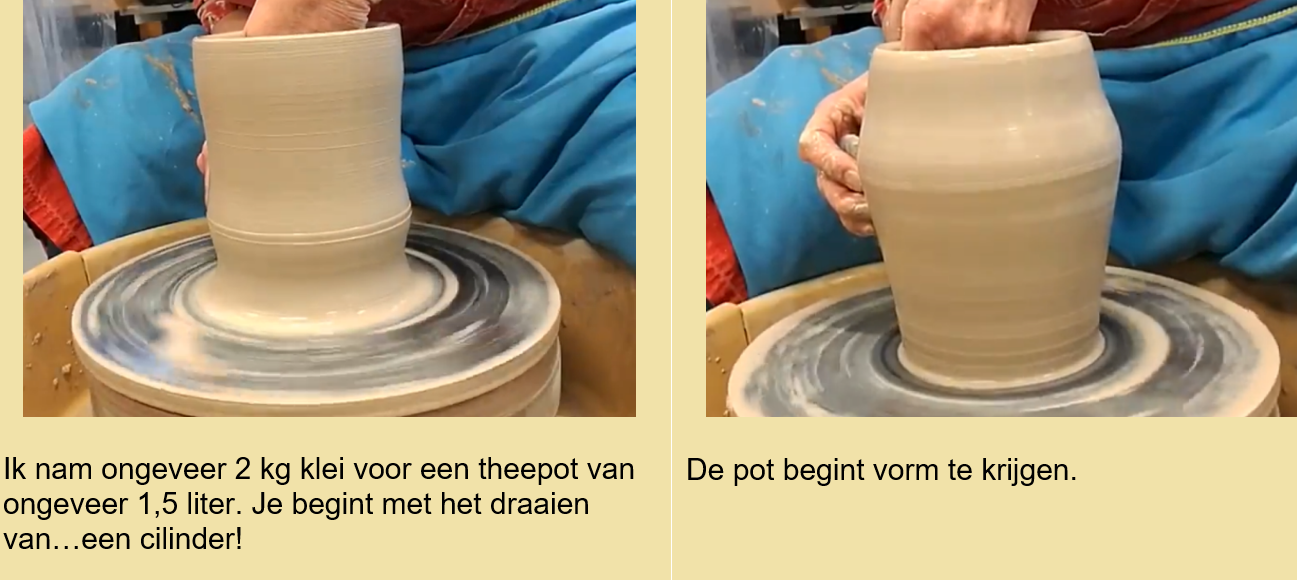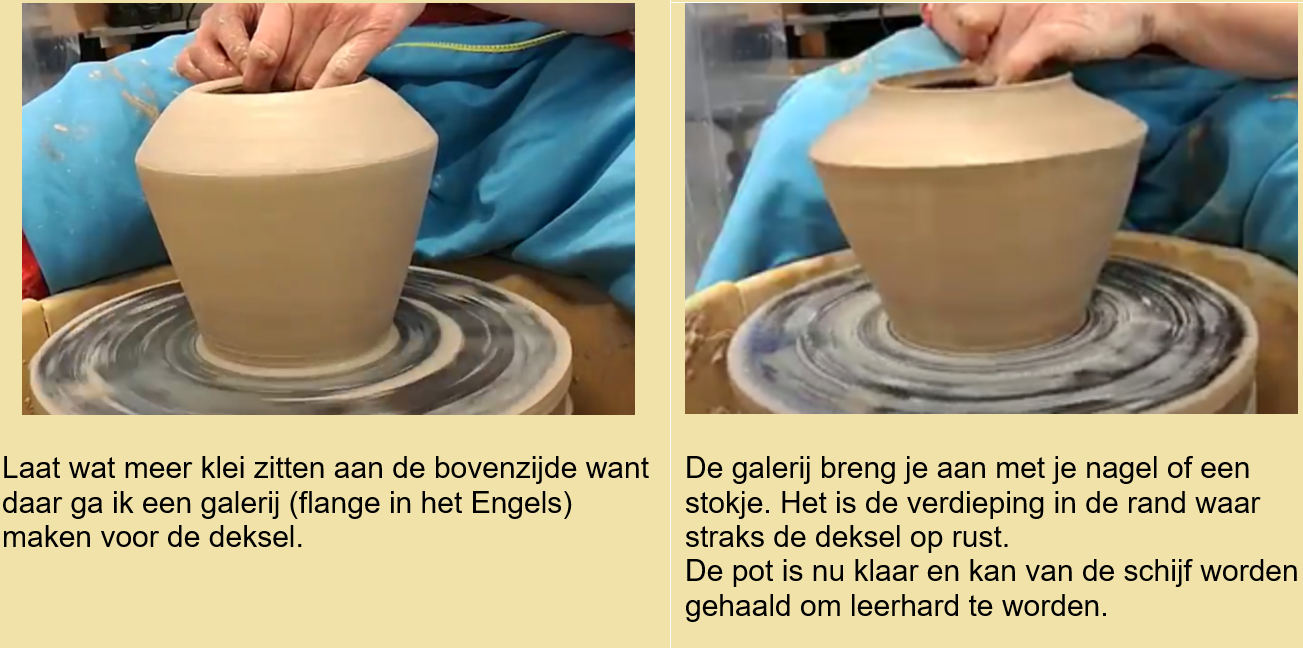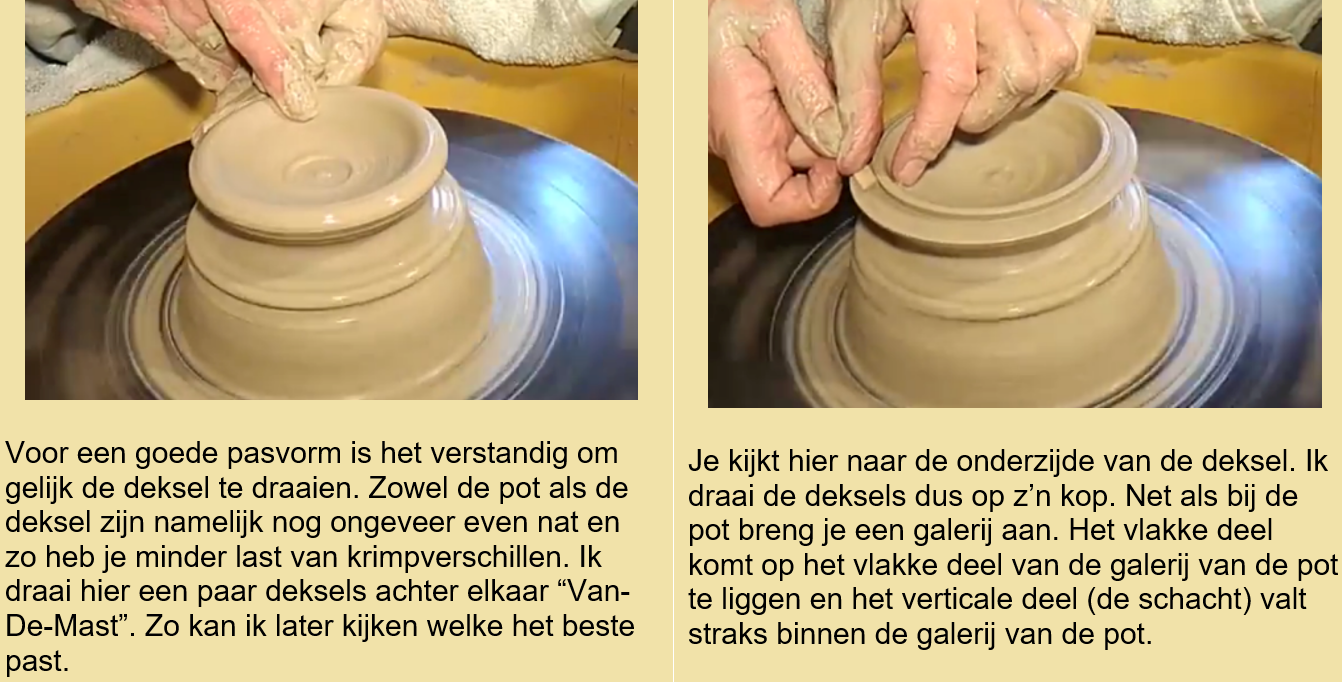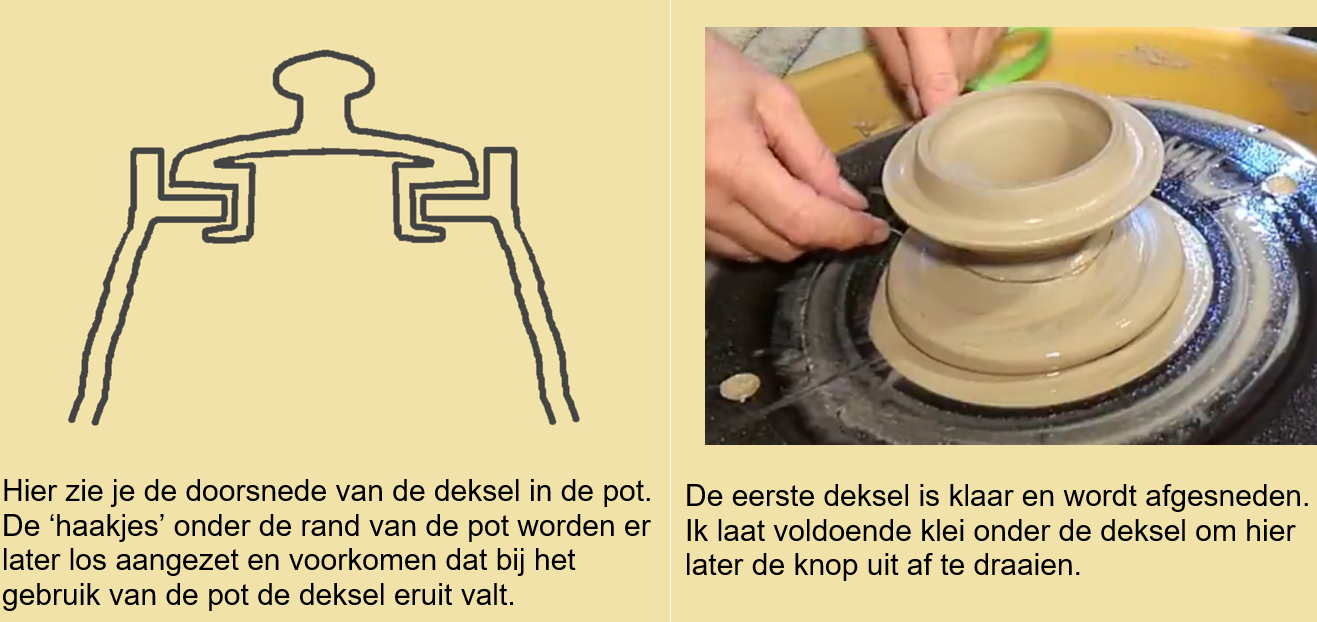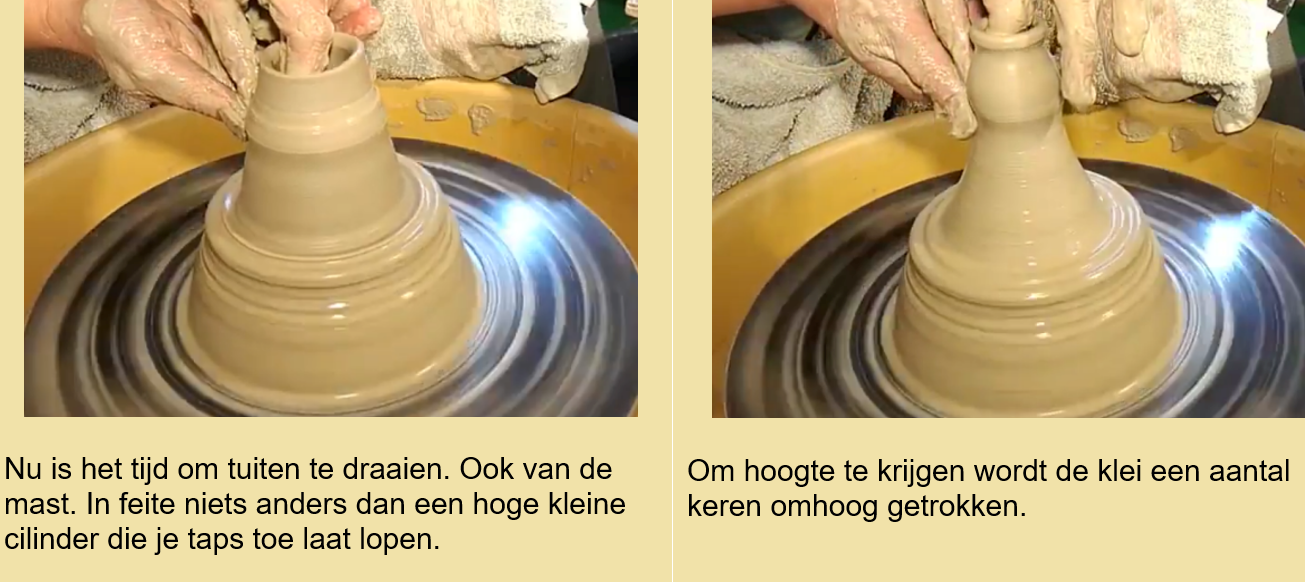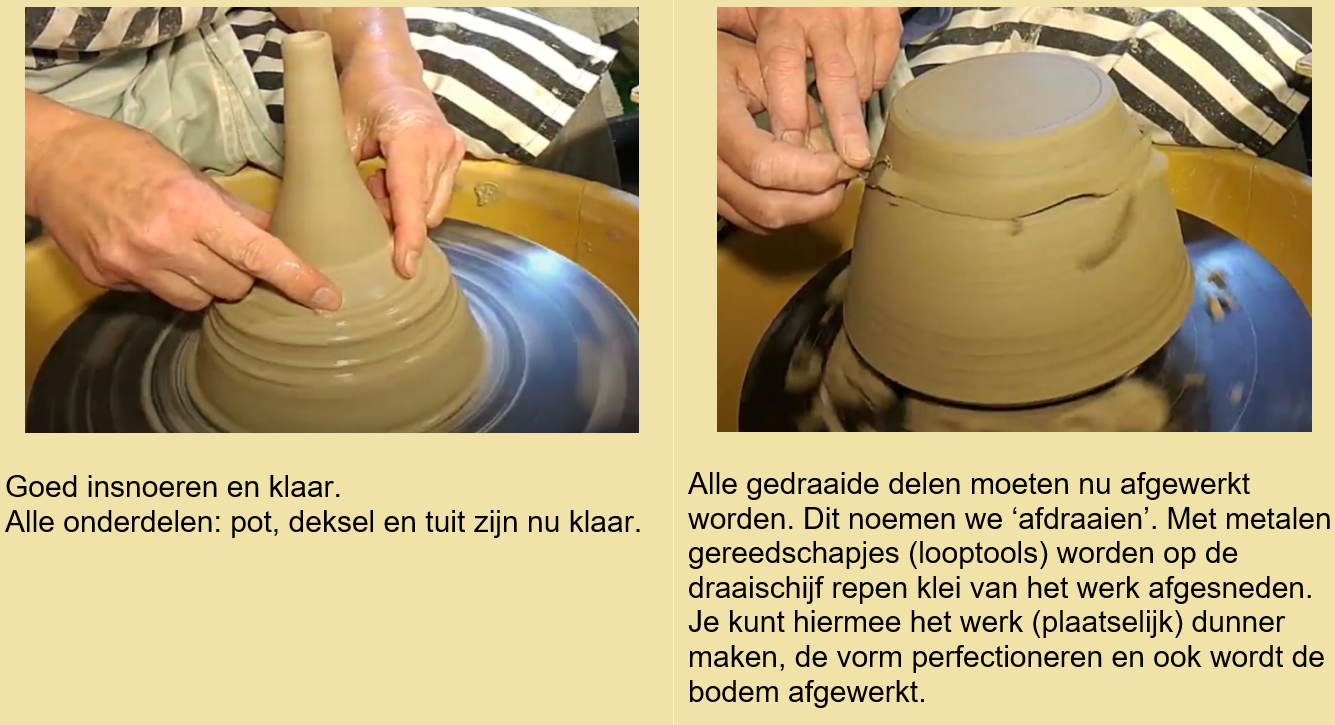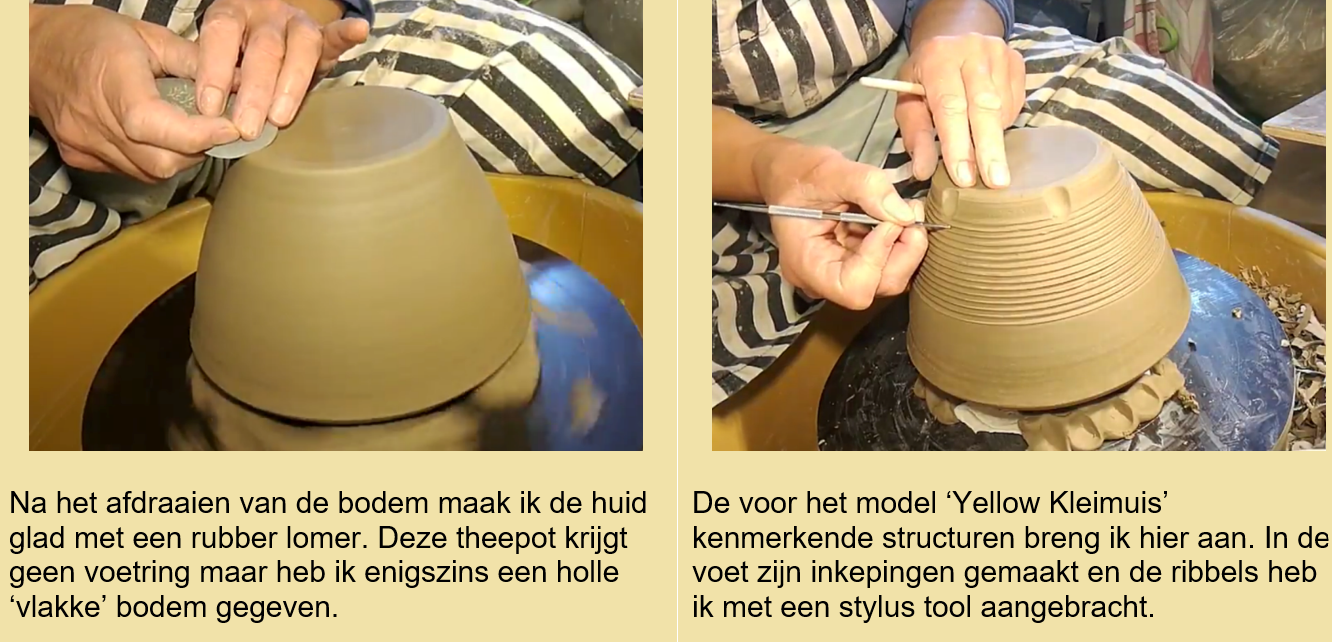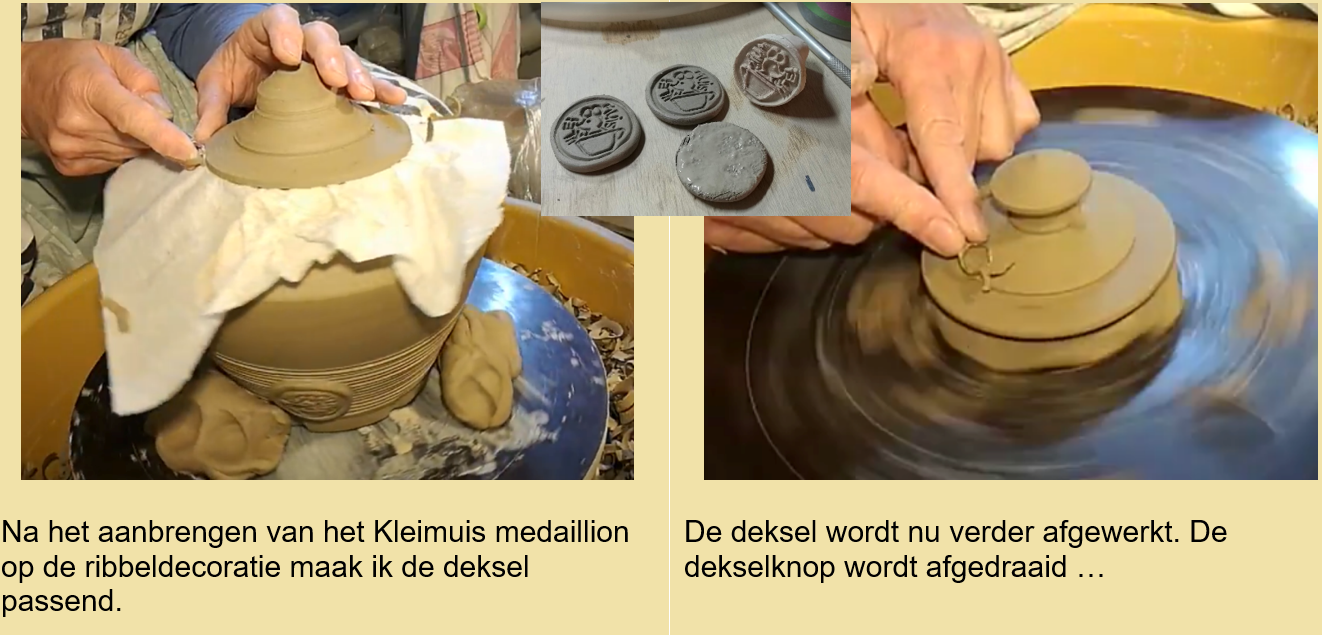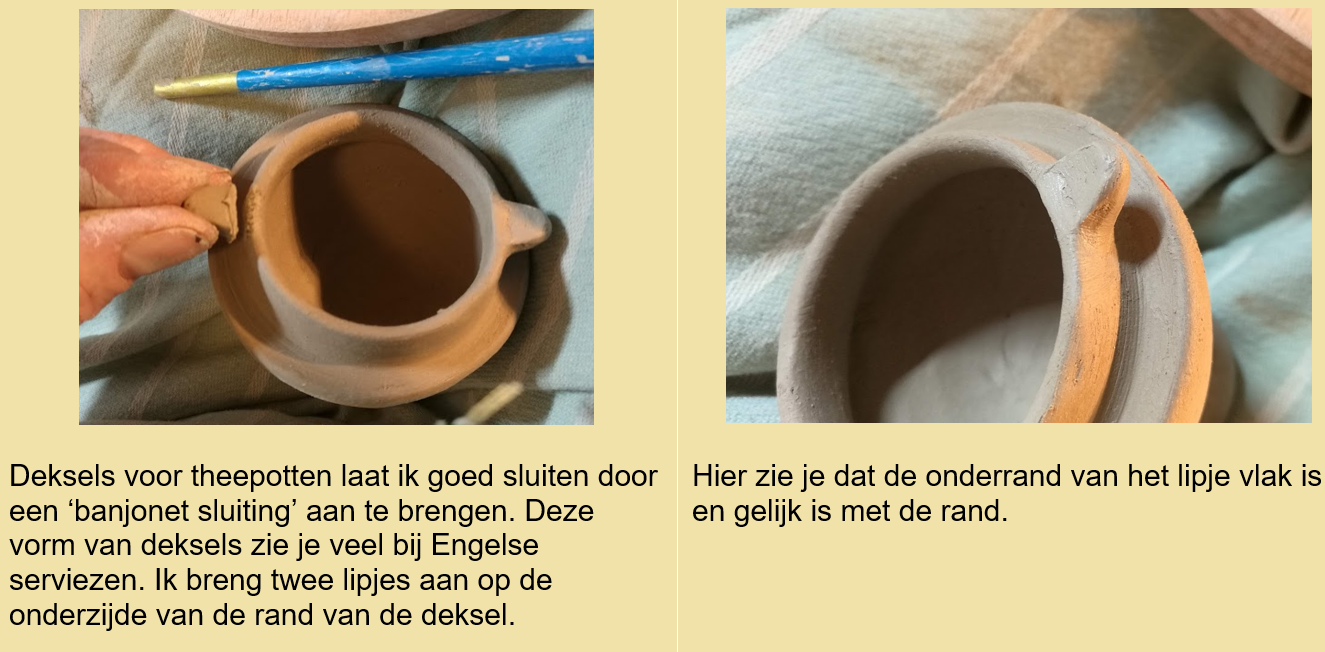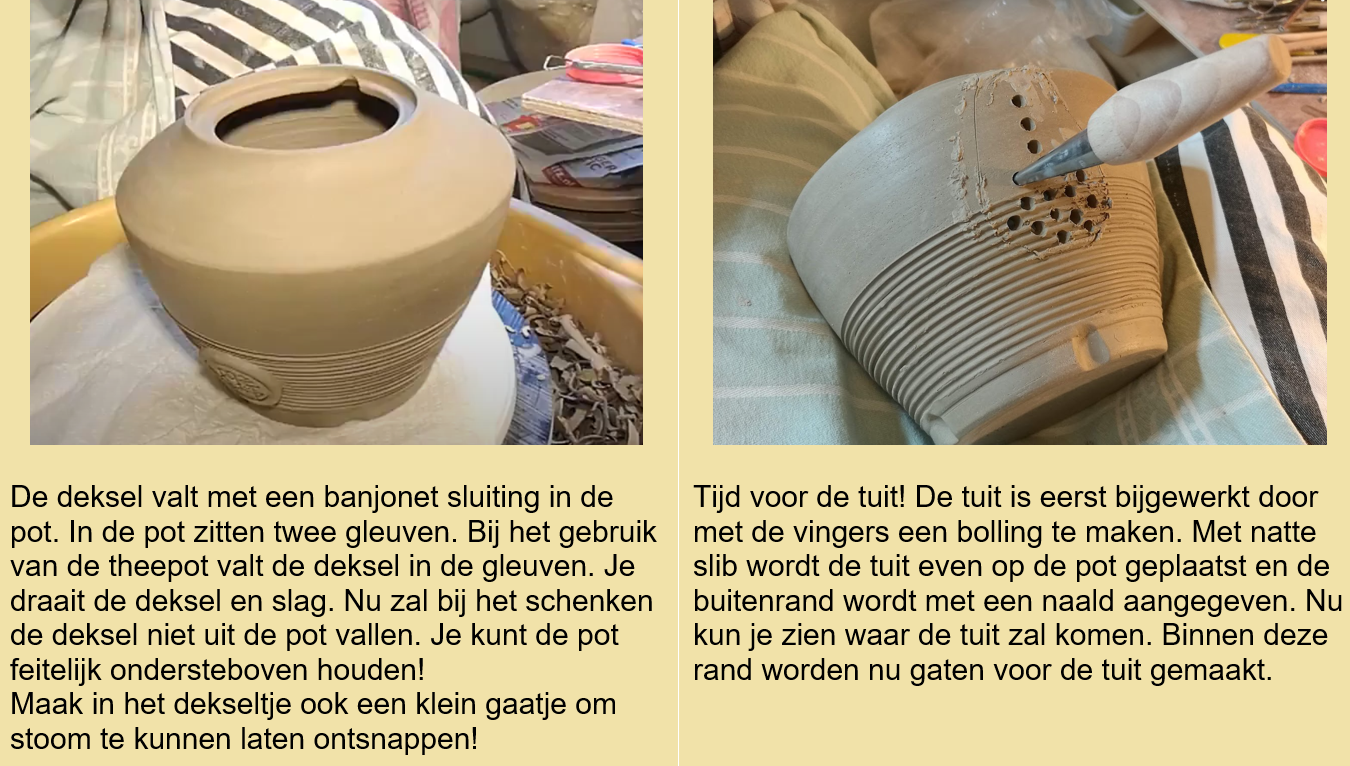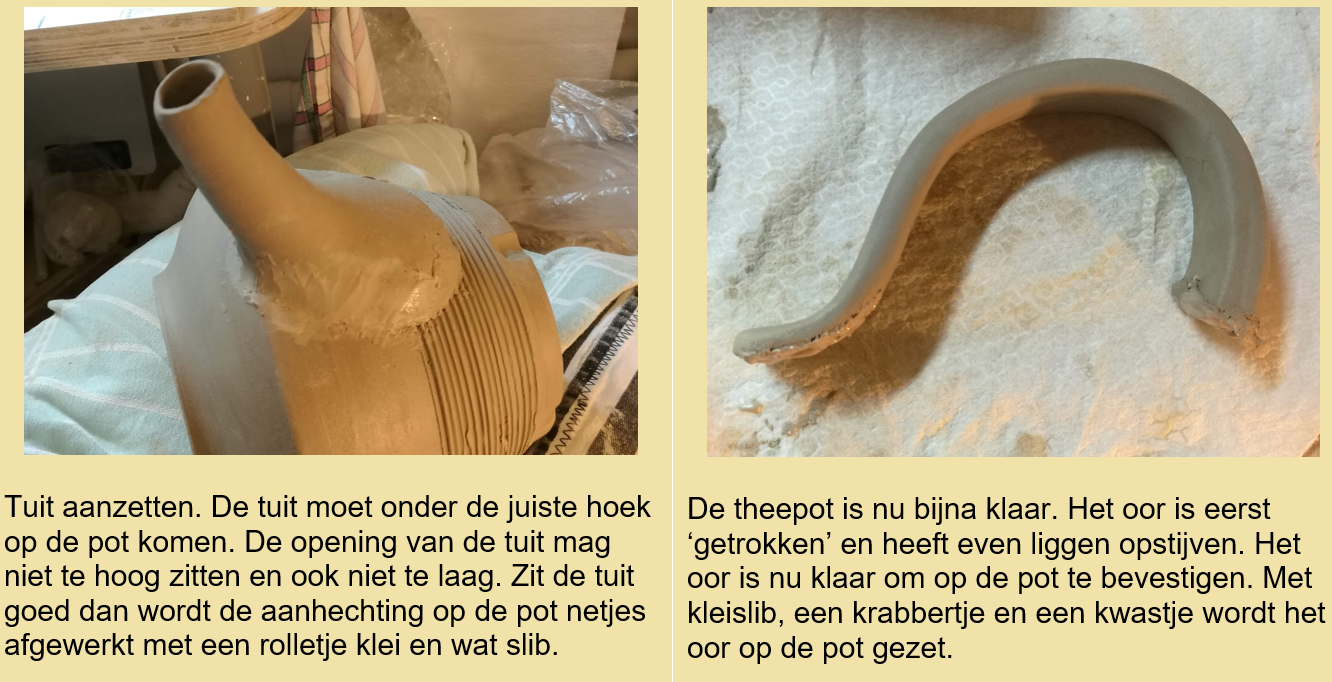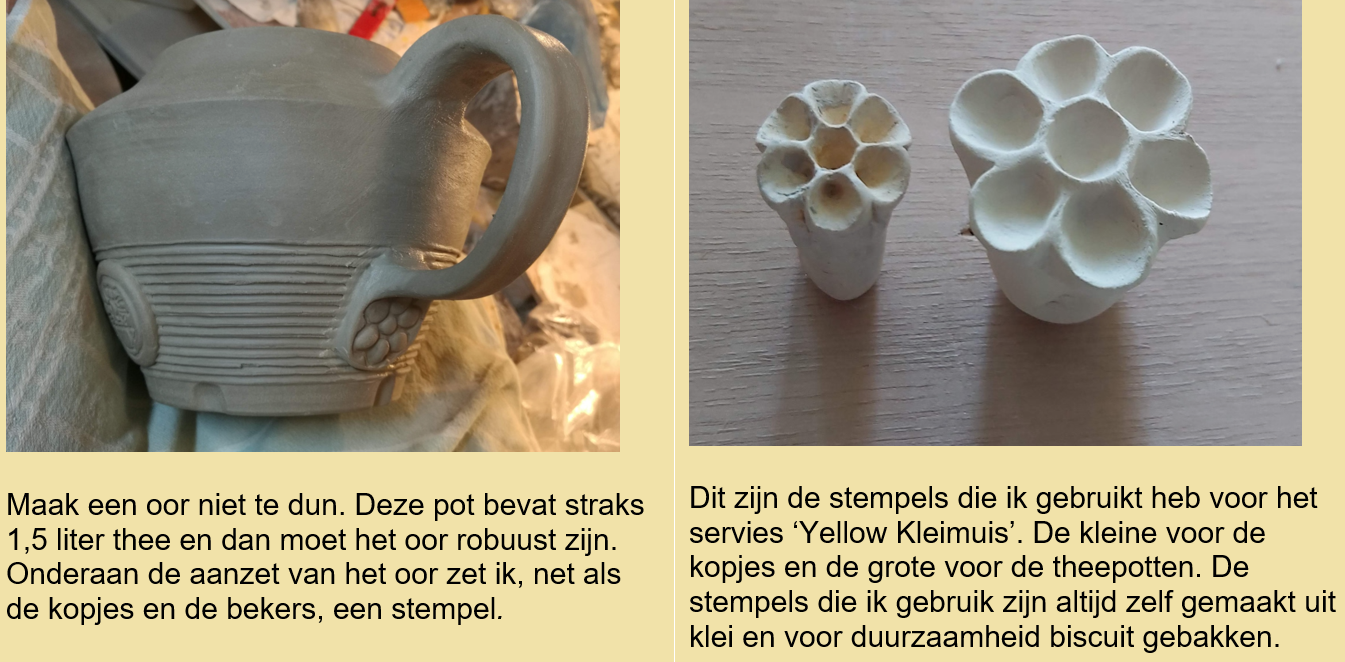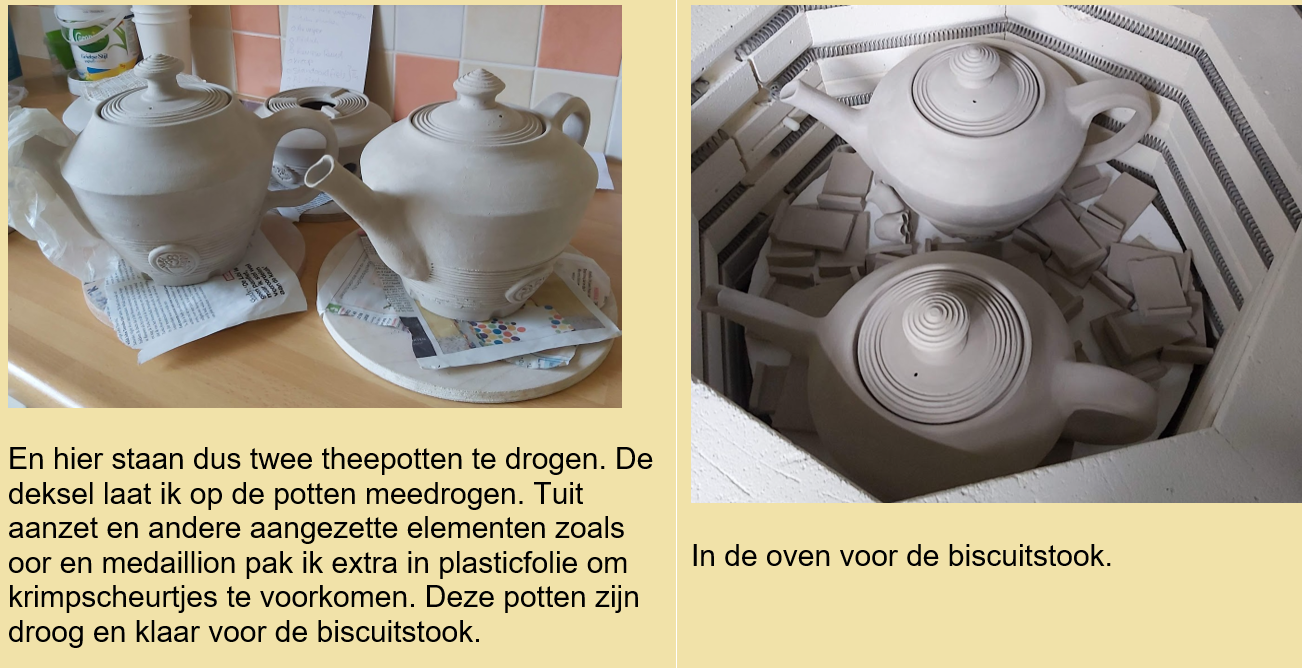 En hier is hij dan de theepot en het hele servies! Geglazuurd en gestookt op 1220°C (cone 6):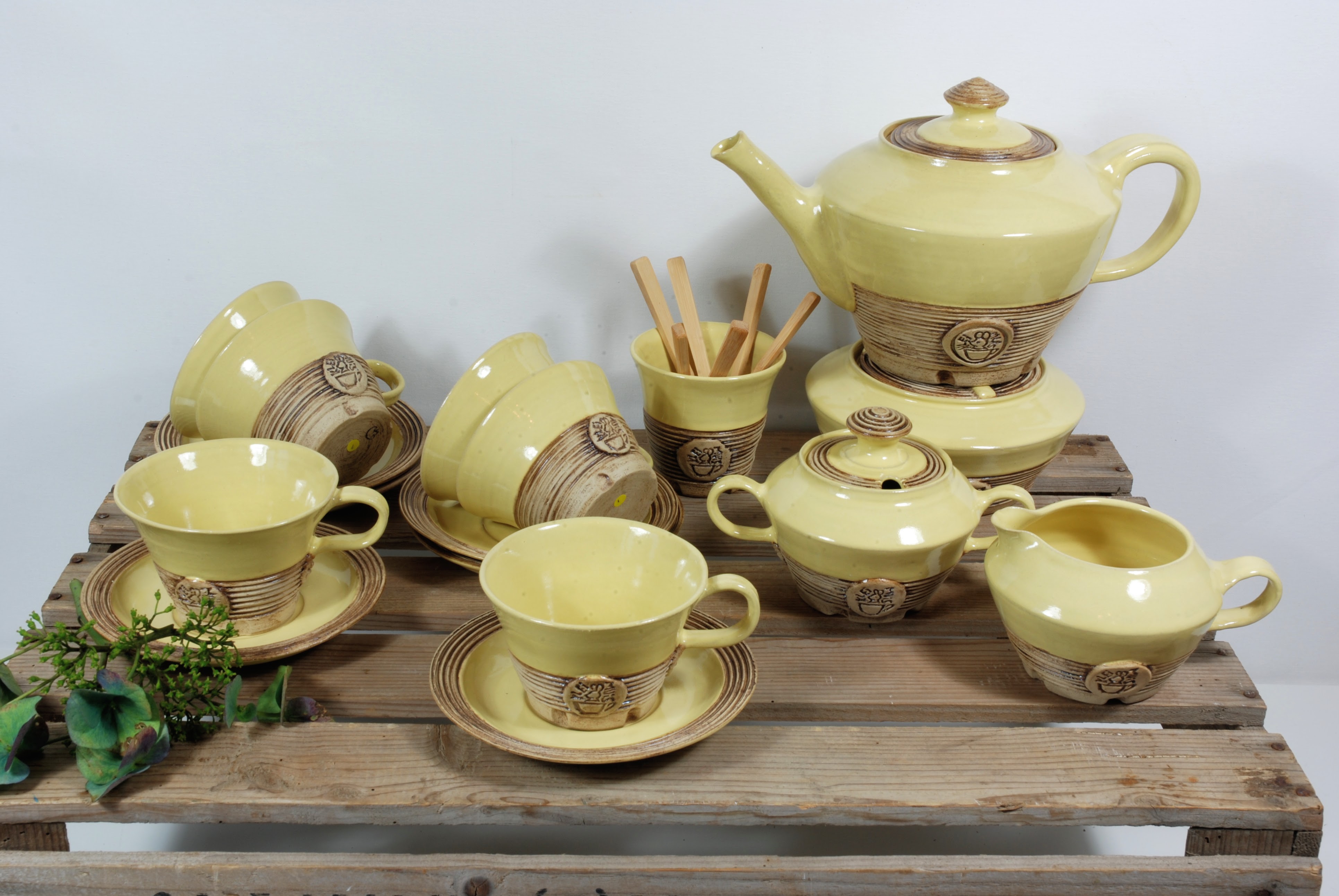 Mijn theepotten en theeserviezen zijn te vinden in de Webwinkel onder 'Koffie en thee'! 
Heb je de blog leuk gevonden of heb je op- en aanmerkingen of andere vragen? Heb je een onderwerp waarvan je het leuk zou vinden dat dit in een blog aan de orde komt? Mail me of laat een opmerking achter in het Gastenboek!
Tot de volgende keer! 
Kleimuis
Admin - 14:56:47 @ Uit de webwinkel! | 52 opmerkingen
Opmerking toevoegen
Fill out the form below to add your own comments
---